Amy Board Higgs


Professional writer and media consultant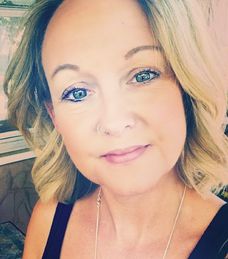 "If I read a book, and it makes my whole body so cold no fire can warm me, I know that is poetry. If I feel physically as if the top of my head were taken off, I know that is poetry,"
—
Emily Dickinson
Amy Higgs knows words, and she's not afraid to use them. Amy has been honing her communication skills since she could hold a pencil. Words make her heart sing.
An award-winning newspaper columnist with nearly 20 years of experience on both sides of journalism, Amy's career eventually led her to corporate PR and media relations. And now, she is sharing her skills with Louisville businesses as a free-lance writer, editor and communications consultant.
Born in Louisville, Amy is a hometown girl with extensive business and media connections in the community. She is an avid supporter of the arts and local, independent business. From Young Authors stories about Mrs. Bun-Bun, her favorite stuffed toy as a child, to a full-scale (though unpublished) young adult novel detailing the exploits of Chandelle and Chablis, women out to settle the score while kicking ass in designer thigh-high boots, Amy has been weaving original stories since 1978.
Professionally, she fell into journalism by accident, starting as an intern at Business First in 1998. She wrote the "I'm Just Saying" column for seven years, and contributed countless other stories to the paper, both as a writer and editor. After nearly 10 years, Amy decided to go to work for the "dark side" of journalism, in publicity representation and media relations.
Since 2007, Amy has been adding to her skills arsenal through her nonprofit and corporate work on a wide variety of marketing, advertising and public relations materials, including: press releases, brochures, website and social media content, print and TV ads, newsletters, TV and video scripts, case studies and white papers, fund-raising appeals and many other projects. She achieved a lifelong dream in 2010, when she earned a master's degree in communication from Bellarmine University.
Amy can easily transition among a wide variety of writing styles, including: B2B, B2C, technical, persuasive, creative, people-centered and academic. She also has experience communicating with many different audiences, from CEOs to cashiers, and knows how to ask the right questions. She is an expert at navigating local and national media, helping companies get the publicity they deserve. She is adept at social media, project management, research, event planning and promotion. Amy is an expert at Associated Press style, and she is a past member of the local chapters of the Society of Professional Journalists and the American Advertising Federation-Louisville.
Amy is passionate about using her communications skills to help businesses succeed. For a full résumé, visit her
LinkedIn profile
here. Check out her writing samples under
Amy's Work
and
The
Blog
. She'd love to tell your story.
---